7 tags
Geek Gear IRL: 8-Bit Shades... You know, for the...
You know your friends love (& know) you when they grab you a set of these down at Venice Beach… :) Yep, that's going to be one hot tanline… Thanks, S & V ;) via it8bit
5 tags
For those times when the old airplane trick...
These Chowbot Utensils just might get the job done… I mean, this kid looks happy, right? Of course, you can always just up the ante with the Airfork One… via Fred & Friends
7 tags
A HighTech Way to Reuse a Wedding Dress...
Ok, this has nothing to do with the recent Nerdist acquisition nor Comic-Con 2012, but just bear with me… Who knows, maybe someone might show up at future Cons in their (my? YES!) own version of this sweet feat in fashion/costuming/etc… That said, fashion designer Frank Sorbier really got it with this high tech take on high fashion… In fact, given the twisted fantasy of the...
6 tags
Unicorn Poop Cookies
Update: Proof that these cookies are for real! via the always awesome George Takei's amazing FB feed Yep. Thanks to a few awesome people in my life I actually got to try these extra-special bits of glittery excrement for my birthday bash… They made for quite the celebration. Needless to say, Instructables designer, creator & inventor kristylynn84 is pretty awesome.  Just in case...
4 tags
2 tags
#SXSW & brief hiatus...
Ok, so I've been sucked into the Pinterest fad & work has had me traveling at warp 9.5 (no warp 10 for me… though I wouldn't plan on mating with Paris or Janeway…) Now at SXSW w/ FoundIt!, so stop by our booth #436 in the Trade Show if you are around!  Mention LowTechGeek and we'll hook you up! 
4 tags
Cassettes Return for an Encore →
via Wired
8 tags
Recycled Candy Box iPod Boombox Speakers
Who needs subliminal advertising when we can have these? via Keetsa
4 tags
tumblrbot asked: ROBOTS OR DINOSAURS?
6 tags
Geeks are hot...
Just please use protection… via Anderson Horta: Emotional Design p.s Now I just need to find a Pinwheel-of-Death egg timer…
5 tags
Like the patch for dinner time texters...
Not ready to go cold turkey? These iPhone Icon Coasters might be just what you need…  via That's Like Woah
6 tags
Post-It Watch
But what will remind me to take it off when I shower? via P.A Design
5 tags
In Treatment...
via Sardonic Salad
6 tags
Pixelated Salt Shaker
How to ensure the salt never pours out faster than expected… via Meninos
5 tags
The Ultimate Portable Keyboard
But does it have bluetooth? via That's Like Woah
5 tags
6 tags
5 tags
Participatory (re)Search?
Google Sneakers… for those days when you actually need to get outside to find something. via Brass Monki Customs
8 tags
The Beauty of Legos...
"Everyone chases after happiness, not noticing that happiness is right at their heels." -Bertolt Brecht via MostInterestingFacts.com
6 tags
Good fences make good neighbors...
Something there is that doesn't love a wall… Unless it's made of Legos. via ODDEE p.s.
8 tags
Battlestar Galactica RPG
Even if it were only the music, this would still be a true work of art… Containing such gems as: "Are you sure you want to doom humanity for a hot piece of ass?" Do I really need to pick one of the 3 options? via Buzzfeed (thanks CM!)
6 tags
Ultimate iPhone Camo
There are a lot of iPhone cases out there, but this one from Gizmon takes the cake… and if this still doesn't do it for you, why not accessorize your accessory and add a lens or two?   via Gizmon
9 tags
"As Long As You Tweet, We Can't Fail!"
These Social Media Propaganda Posters by graphic designer Aaron Wood speak for themselves. Loudly. via Design Milk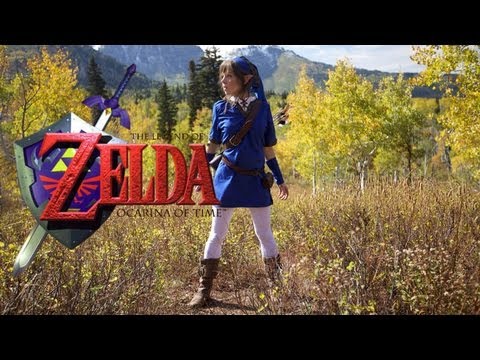 5 tags
Coolest Dollhouse Ever...
I  via TrendHunter
5 tags
7 tags
11 tags
The Perfect LowTechGeek Menorah... L'Chaim!
If it were simply an LED menorah (& there are plenty of those out there), it would have been enough… But a recycled motherboard, too?   Plus, thanks to the green color, this menorah could almost double as a X-mas tree… It might not hold up as a Santa Lucia crown or as decor for Kwanzaa, Omisoka, Dongzhi or Soyal, but at least it (maybe) hits 2 birds with 1 stone… ...
5 tags
You Got Spooled...
For the knitting circles of the Occupy age… via The Other Edge
7 tags
iStrike Stylus
"Don't get burned the next time your fingers flub a message - take a match to it!" via Perpetual Kid p.s. Really? Who pays for Fire HD and More Grillin' but not the full Angry Birds HD?
6 tags
MirrorBook Air - Isn't technology beautiful?
Because computers, the internet and social media have yet to foster enough narcissism in us all… For some real fun, check out the video… via Bit Rebels
7 tags
This one's for you, Nick Hornby.
"A good compilation tape, like breaking up, is hard to do and takes ages longer than it might seem. You've got to kick off with a killer, to grab the attention. Then you've got to take it up a notch, or cool it off a notch…oh, there are a lot of rules." ― Nick Hornby, High Fidelity "There are all kinds of mix tapes. there is always a reason to make one." ...
6 tags
Because it's hard to see the computer screen when...
"What? Who says I need to get out more?  I experience nature everyday." via Impecca
5 tags
6 tags
5 tags
6 tags
6 tags
5 tags
This is actually pretty cool.
prettylittlewhitelies: Click on the triangle.